Let's peel back the curtain on the behind-the-scenes of NPC 2019 and even NPC 2018 and give you an idea of what lead up to this year's event in Chicago.

Musicians make music. Obvious, right? Musicians perform for audiences. Yeah, of course. But for a number of reasons YouTube musicians do not have the best set of circumstances to make that happen. Touring for a long period of time doesn't balance well with content creation and performing locally doesn't work either unless you're in the right city (and then you can only service that one city).

We had always sat on the idea of a consolidated concert of Nerdcore artists, but never quite took off with it. Parallelly, the Rockit Gaming guys were conceptualizing the same thing. At one point our ideas converged in conversation and we decided, "Let's do this together. Why not?"

The first thing we did was name the event. We came up with the name NPC because it describes the event plainly, "Nerdcore Party Con" and it also is recognizable gaming lingo. 

From there we planned the first NPC in Austin, Texas. We decided we were going to take baby steps with this concept, so much so that this first year was simply a meet and greet at a pizza joint. We shot out invites to some nerdcore artists and six artists responded: Nerdout, Fabvl, Dan Bull, Zach Boucher, GameboyJones, and Bonecage.

NPC 2018 Austin was wonderful and a great launching point. We proved that we could get a group of artists from around the world to hang out (and get along) and then we proved that fans would come out and meet us if we announced an event. NPC 2019 was the next step in the evolution of the event: a performance.

First off, we had to pick a new location for NPC 2019. We wanted to rotate cities so that we can reach fans in new places year in and year out. Nashville was the winner. What it had going for it was that it's a music city, we had numerous connections locally and it would be reasonably affordable to plan the event there.

We bounced around a ton on what we wanted from the performance for NPC Nashville 2019. How big do we go? What can we manage to budget for? What types of venues work with this concept? Eventually, we settled on something small and something in a space that we can mold to our needs. We booked a studio for the location, a truly blank canvas that we could make into whatever we wanted and we decided on an exclusive 100 attendance cap. This allowed us to do a performance, but still, keep it at growth through baby steps.

The show went well, very well in fact. However, there were a good amount of holes in concepts and ideas we had with the weekend overall, but the event was so small and personable that they were easily excused. It was the perfect way to really get our feet under us, learn what worked and what didn't, deliver something super personal to the attendees, and for the talent to get their feet wet with performing.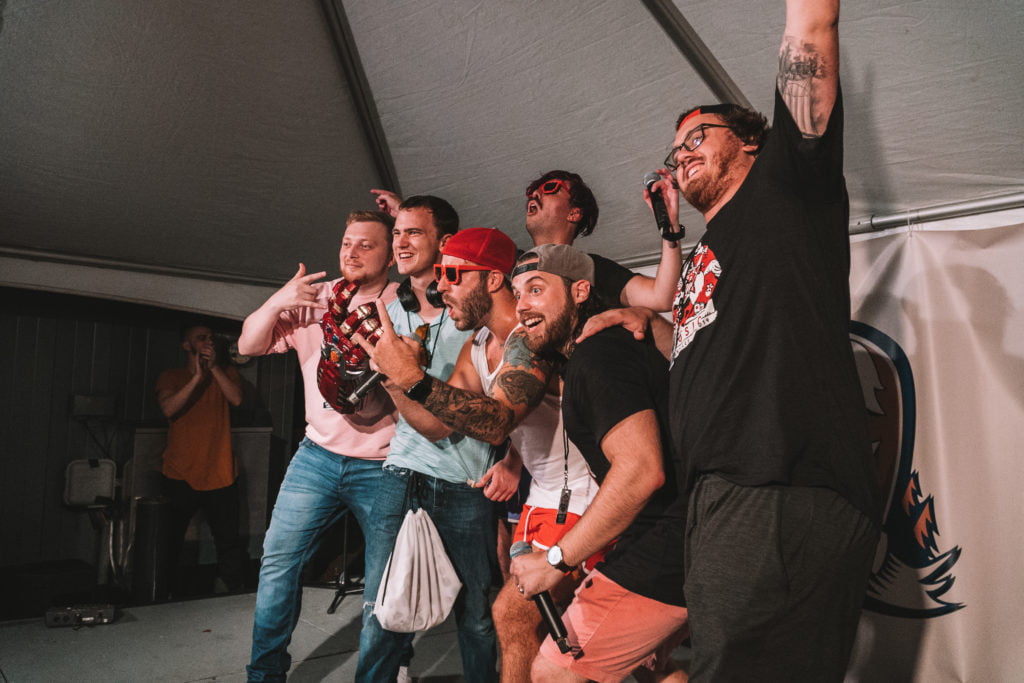 And finally, after two COVID-19 postponements, we arrive at NPC 2022 Chicago. It's yet to happen (obviously) so we'll see how that goes, but I can touch on some things we learned from NPC 2019 Nashville that we applied to this year's event:  

Attendees really enjoyed meeting the artists and the personal nature of the event. So now we have a full portion event dedicated to that on Day 1. The concert on Day 2 will be in a bigger venue, with seating, food, and drinks all in the building. We will also have an intermission to break up the show. Merch will be more readily available from more artists as well.

Well here's to a successful show and the kick-off of the NPC show in earnest! We cannot wait to meet you, hang out and enjoy some awesome, nerdy music. If you haven't yet, check out our ticket pricing and book your weekend in August right now!