Brewery Bhavana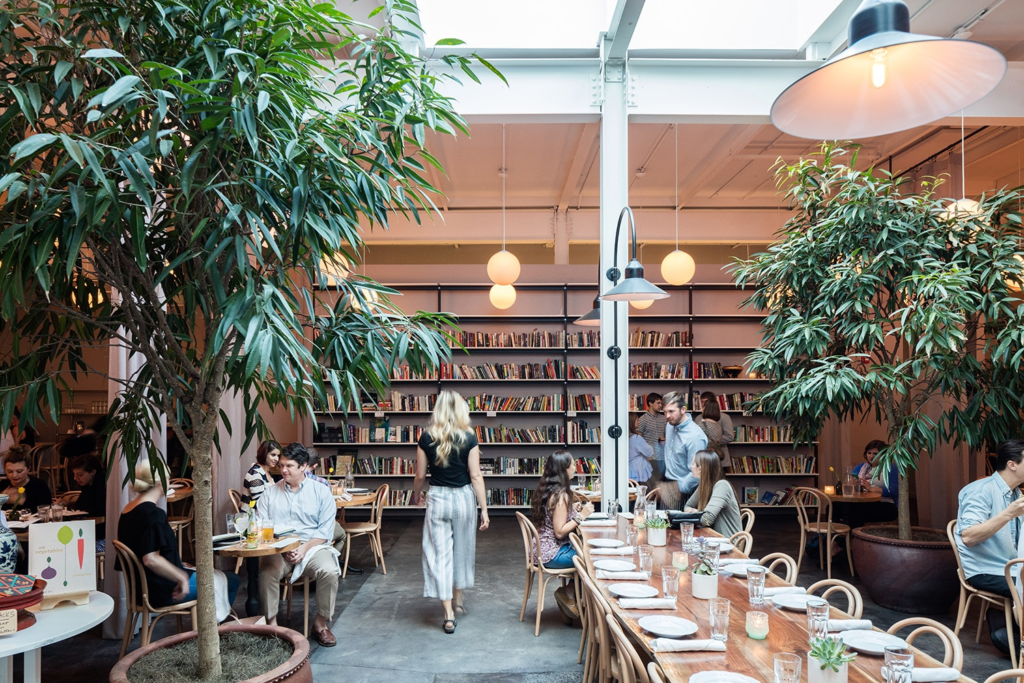 Get your reservation in early at this Dim Sum restaurant that also doubles–triples, no, quadruples as a brewery, bookshop, and plant shop. Brewery Bhavana is one of our favorite spots in town! For those VIPs, this is extremely close to the location of the VIP Party Friday night! Also, we recommend the mooncakes!
Vidrio
Vidrio is a chic setting serving mouth-watering Mediterranean small plates. If you like atmosphere, then this place is for you. It's hard to recommend what to eat here for two reasons: 1) They rotate the menu so often and 2) It's ALL so good, you can't go wrong. Reservations are recommended for this one.
Mulino
Easily our favorite vibe is the dining atmosphere of Mulino. It has one of the nicest outdoor settings in town and it's all tasty Italian food. Really, the picture here and the fact it's Italian food should sell itself! The arancini is a personal favorite of ours! Reservations are highly recommended.
MOFU Dumpling Shoppe
MOFU Dumpling Shoppe is one of our favorite spots to go to on spontaneous visits in downtown Raleigh. You can't go wrong with the dumplings…you'll probably order seconds, thirds even.
Whiskey Kitchen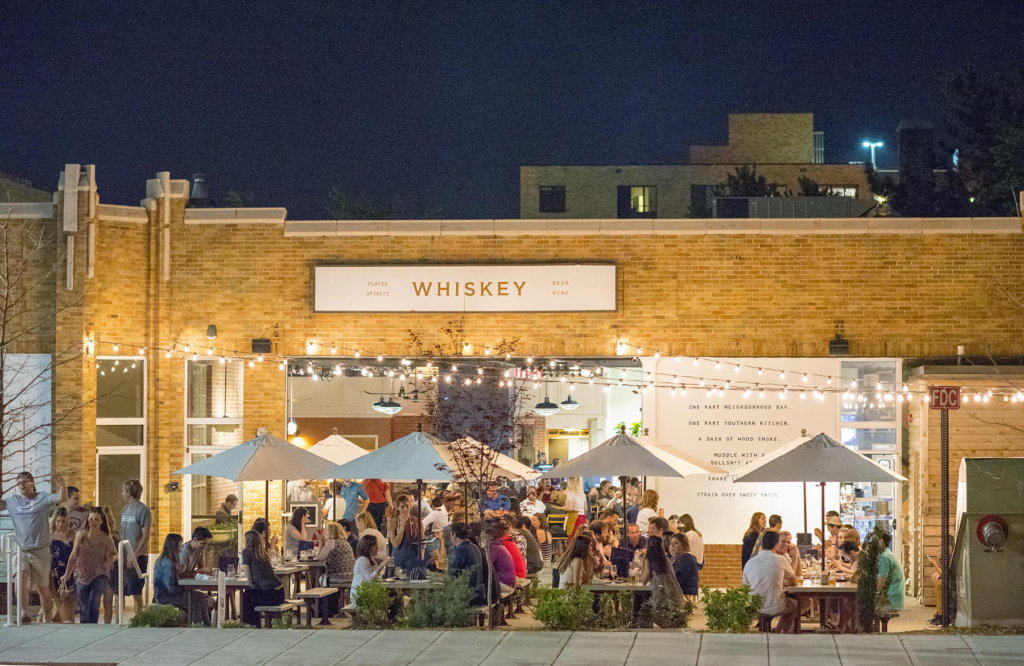 Whiskey Kitchen has such a cool aesthetic that makes for a relaxing meal, either inside or outside. It can be a brunch, lunch, and dinner destination for you. It's also a fun spot to just hang out for a few drinks and a snack. It really can do it all. The fried chicken sandwich is our personal fave.
Heirloom Coffee
One of the best coffees I've ever had was at Heirloom Coffee. On the weekends the kitchen is open and has never disappointed. Located on the west side of downtown in the warehouse district, it's a fun destination to also explore some of the stuff around including the Cameron Art Museum and the Raleigh Denim Factory.
Sir Walter Coffee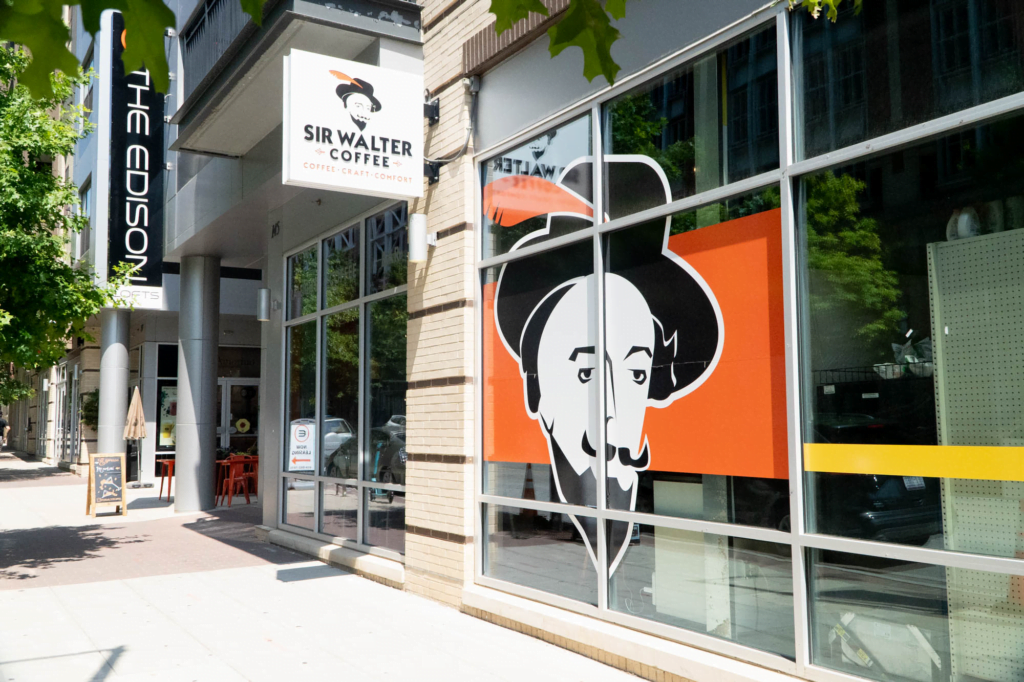 Raleigh is named after Sir Walter Raleigh. And so this goofy reframing of his name as Sir Walter Coffee always gets a good chuckle from me! A staple coffee spot for all young professionals living and working in Raleigh. Start your day off with breakfast and a coffee before exploring what downtown Raleigh has to offer here.
Watts and Ward
Watts and Ward is our favorite bar in downtown Raleigh. I don't even feel the need to sell it. Go there and you will think it's dope, I guarantee it.
Cook Out / Char Grill / Bojangles
These are all three completely different restaurants, but if you're into some fast-food-tourism (if that's even a thing) then you should check out these three North Carolina fast-food joints. Cook Out has literally everything and is a staple late-night destination for high school and college-aged kids around NC. Char Grill is a Raleigh fast food joint serving up some Char Burgers…basically Burger King-style burgers. Lastly, is Bojangles which is a fried chicken restaurant, and is one of the most beloved food institutions among North Carolinians. P.S. Bojangles has the best honey mustard we've ever had.
Hummingbird
This really is a recommendation for Dock 1053 as a whole, but Hummingbird is a fun brunch spot that takes reservations. This is nice, since getting the gang together for brunch and finding a spot is always a pain, but here a little planning checks that off for ya! It does reside just outside of downtown, so you will have to drive or ride share to get there. However, it'll be a productive destination as Lynnwood Brewing Concern is right next door! Eat some brunch and finish up with some good locally brewed beer, not too shabby!
Transfer Co Food Hall
Burgers, Bento Boxes, Beer, Burritos, Empanadas, Ice Cream and more all reside at Transfer Co Food Hall on the southeast side of downtown. The best place at this food hall and the real reason we recommend it though is for Bench Warmers Bagels. Here you'll find wood-fired baked bagels and breakfast sandwiches. It will not disappoint.
Morgan Street Food Hall
You'll find a plethora of options at Morgan Street Food Hall in addition to a nice outdoor space to hang out and eat. Additionally, there's a bar and axe-throwing place to round out the experience. You have plenty of great food options, you'll satiate your thirst and you will hone in on your inner Viking at Morgan Street Food Hall.
Raleigh Beer Garden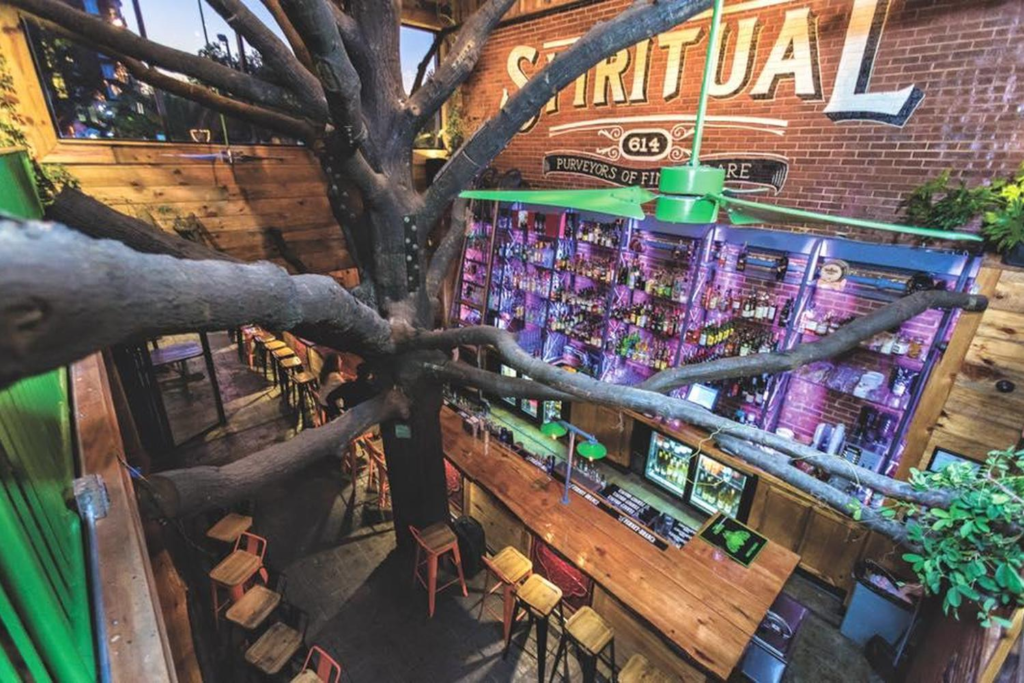 You can't have a listicle of Raleigh food and drink options without listing the Raleigh Beer Garden. This is a huge place to hang out and drink over 380 draft beers (yes, that's a world record and no, we don't recommend you try that…if that's even possible). But yeah, any craft beer lover needs to add this to their to-do list on a Raleigh visit.
Seol Grille
Seol Grille is in the town of Cary, roughly a 15-20 minute drive from downtown Raleigh. But, hear us out, it's worth it. If you have a night to get some grub, we wholeheartedly recommend this spot. They even have robot hosts that seat you at your tables. Anyways, newbs to seasoned KBBQ goers will find a really tasty and fun experience here. Get the spicy bulgogi, you won't be disappointed! We took Fabvl and Rockit Music here and both rated it 11/10.
***
There's way more the city has to offer! This is just our personal list, but what is here is a solid beginning for your wining and dining experiences while you visit the Old North State. We look forward to welcoming you to Raleigh and look forward to seeing you at NPC 2023! Get your Tickets Here Today!